2023 SEASON
Season Events
Orientation & Practice
All Divisions - Mon, 1/9
First Games
All Divisions - Tue, 1/24
Midseason Round Robin & Gospel Presentation
D1 - Tue, 2/14
D2 & D3 - Fri, 2/17
Coach & Volunteer Appreciation Week
All Divisions - Tue, 2/28 & Fri 3/3
Finale Round Robin, Awards, & Ice Cream Social
All Divisions - Fri, 3/10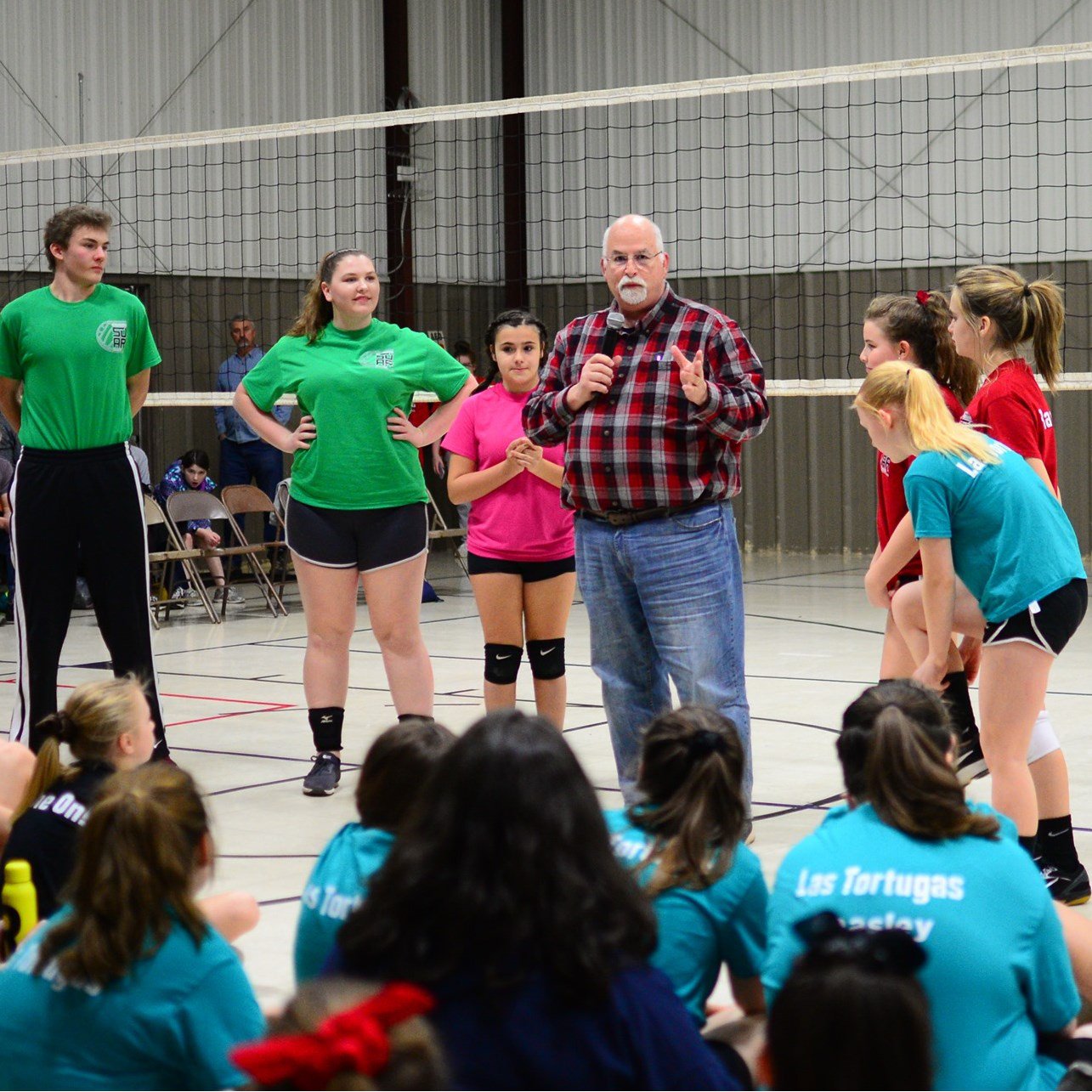 What are the ages for Youth Volleyball League?
Division I (Grades 3-5) League
Division II (Grades 6-8) League
Division III (Grades 9-12) League
How do I register?
Registration is open from November 5th - January 1st or until registrations are full.
FYI- We will fill the league for all divisions on a first-come, first serve basis, by the order you register online. You are not guaranteed placement on a team until registration AND payment are complete. If you are unable to register online, please call the church office at 704-263-4275.
How is SOAR Co-Ed Volleyball different?
SOAR Co-Ed Volleyball is an outreach ministry first a foremost. We love the game of volleyball and what playing as part of a team can teach kids. We welcome players of all skill levels to join us to learn about God, build friendships, and have fun playing volleyball!
What is the cost?
$40 - Includes 9 weeks of practices and games, jersey, trophy, and team picture. Scholarships are available: please email SOAR at soar@fpcstanley.org. **Fees are non-refundable. Fees include player team shirt, team photo, end of the season award.
How many nights a week?
Twice a week. Times:
D1 @ 6:15-7:15pm
D2 @ 7:15-8:15pm
D3 @ 8:15-9:30pm
*Times are subject to change based on number of participants.
Note: Due to COVID-19 pandemic, Regulations, practices, and/or games are subject to change or cancellations.
How long does the season last
Can my child be on their friend's team?
We strive to meet special requests such as siblings being placed on the same team, but we cannot guarantee to fulfill these requests. This information should be listed in "Special Requests" on the registration form.